Apple's shares dropped on Tuesday following reports it could slash its iPhone 13 production targets due to the ongoing global computer chip shortage.
According to Bloomberg, Apple had planned to produce 90 million iPhones in the fourth quarter of 2021.
Sources informed the business magazine that Apple was now required to inform its partners that the final tally will be down by up to 10 million units.
After-hours trading on the announcement saw a 1.2 percent drop in Apple shares.
In September, Apple launched four new iPhone 13 models: iPhone 13, iPhone 13 mini, iPhone 13 Pro and iPhone 13 Pro Max. Pre-orders began on the 17th of September, and deliveries began on the 24th.
Widespread chip shortage
Computer chips now power millions of goods in numerous industries, and the plants of semiconductor manufacturers are currently working nonstop to keep up with demand.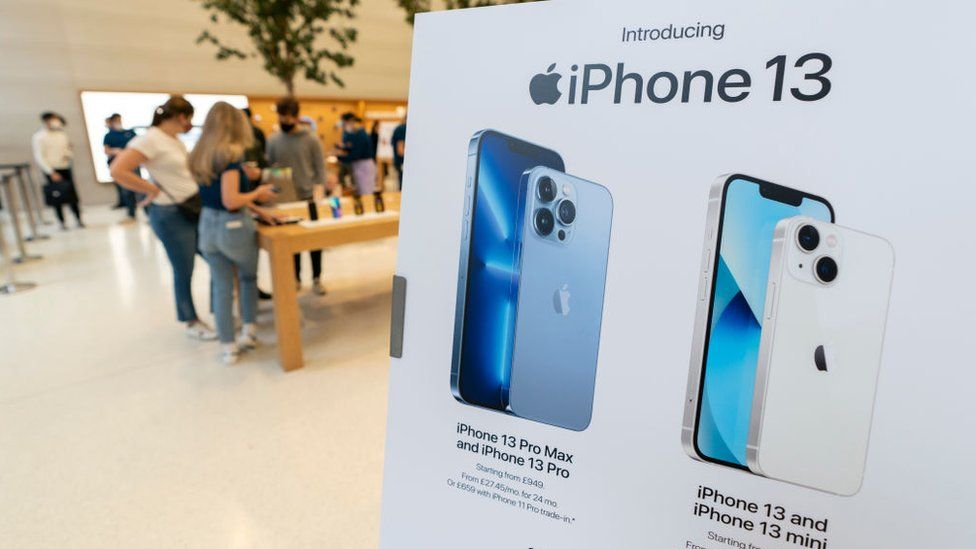 Manufacturers of smartphones like Apple, who are among the world's largest chip buyers, as well as the auto industry and companies that create video game consoles, have all been hit hard.
Apple CEO Tim Cook forewarned investors in July that a shortfall of semiconductors may hurt sales of the company's iPhones and iPads.
Investor Wedbush believes Apple would face a holiday shortfall of more than 5 million iPhone 13 devices if customer demand keeps pace with the amount of iPhones sold for the rest of the year.
There is a scarcity of chips, but according to Wedbush analysts Daniel Ives and John Katsingris, this is "not a big deal" because the phones are scheduled to be ready in the first half of 2022.
"Taking a step back, 5 million to 10 million units moving out of the December quarter into the March quarter due to well-understood supply chain issues is not a worry for us and ultimately speaks to a stronger demand trajectory than Wall Street had been anticipating," they said.
"We view today's news as nothing more than a speed bump on a multi-year supercycle iPhone 12/13 that continues to play out."
Their views are shared by several other analysts, who have forecast that the new iPhone 13 models will have a strong sales year as consumers look to upgrade devices for 5G networks.